Psychic prediction about your life with Psychic Rose skill of expertise. Science as yet, unrevealed tarot readings on relationships, career, health, and money. Psychic prediction begins with the mind and how powerful it can be. Psychic Rose is a registered trademark in the United States used for Psychic Reading Services, Namely, Psychic Tarot Card Reading Provided or Delivered By Means of Telephony or Telegraphy and owned by AnnMarie Conti. Full Trade Mark Registration details, registered images and more information below: To have knowledge the ability to speak, see, feel, and hear. Adapting to change with new inventions created. An unexpected opportunity and/or experience into the unknown. Keep an open mind. Life is full of discovery taking risk to leave the past behind to start something new. Of course there may be fear because of poor decision and irresponsibility being uncommitted. Learning and understanding who you are and what you will become as each year goes by and you become older and hopefully wiser. Attraction can create imagination leading to a new place, a new idea and/or new experiences with the constant flow of new people that come in and out of your life. Sometimes leaving you in a good way but maybe not.

Mystery can be fun not knowing how things will turn out. Being able to make decisions on your own even if it means to jump into bed with someone instead of getting to know the person first to measure compatibility learning the difference between sex and making love.

Psychic Bible Interpretation
Prediction to see your future.
Fortune Teller
Interpretation of Prophet
The Da Vinci Code is Really TRUE!
AnnMarie Conti is the Last Living
Descendant of Jesus Christ,
"The Holy Grail!"
Knights and Nymphs of the Rose
The ceremony place of meeting was called
"The Temple of Love."
"What are you now seeking?"
to this answer was, "Happiness."
"What is your age?"
The male Hierophant, to reply,
"The age to love;"
The female High Priestess,
"The age to please and to be loved."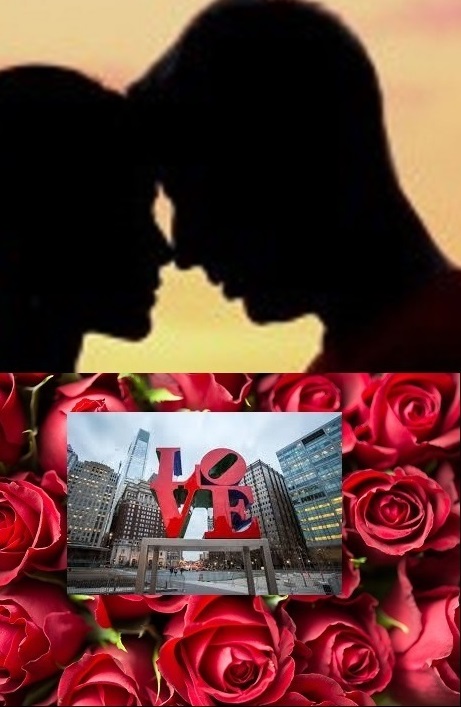 Rose is asking the people!
Please Share the Laws of Love:

Think before risk.
Care before need.
Trust in thyself.
Help if you can.
Learn all that you will.
Believe what is right.
Accept good faith.
Love never fails.
Always leave with hope!
Psychic Tarot prediction is having the higher power communicate messages and help you. We all know that the Bible is a book of words describing history and documenting events. Tarot is the pictorial of the Bible seeing can make you understand what is being described in words; but the pictures are like doors which open into unexpected chambers, or like a turn in the open road with a wide prospect beyond Minor Arcana.

Psychic Rose® has all the Trade Secrets Psychic Abilities!
"I know what's in your Future and I will Tell you!"
Psychic Readings -
Telepathic, Clairvoyant, Magic
Tarot Readings -
Past, Present, and Future it's your Life!
Spiritual Readings - Life Coach Consultant
Metaphysical, Meditation Personal Psychic
Love Readings Relationship & Marriage -
Dating, Cheating, Reunited, Breakup
Health Readings Analyze -
Health conditions, illness, disease, Cure
Career Readings Business -
Profession, Self-Employment, New job
Daily, monthly, and yearly love life
Medium Spirits Connecting -
Loved ones, Spiritualist Channel
Spells Love, Money and Health -
Charm, Protection Custom Made
Legal Matters Victim or Survivor
Single, Married, Family, Divorce -
Criminal, Accusations, Jail, Court Win/Lose?
Uniquely designed "Only for You!"
Phone: 30min@$2.50/min=$75 Call 24/7 Available
Included in Price: Life Coach Consultant Expert Adviser
Credit Card Required Major Credit Cards/Debit/Prepaid
Visa, MasterCard, American Express, Discover
NO OBLIGATION! Request Set-Up Facetime with Me!




Business opportunities for career, travel, work and negotiations. A busy time for new projects. Active in commerce increasing sales. Material resources for money, real estate, posessions, profit and loss, skills, material goods and construction. Professionals, Intellectuals, Doctors, Lawyers, Communicators, Travelers, Judges, Paid advisors, Military leaders, Writers and Journalists.

Psychic Tarot is artistic, creative, and imaginative. The energy of life creating heat from fire. Money for trade creating material from earth. The use of tools creating performance from air. Food and drink we need to replenish our body to survive. The collaboration of interaction with other people to achieve effort. The fluctuation of money that comes and goes. The Challenges to compete with tools to see who performs better. Mutual exchange of sleep, eat, and sharing feelings together. Merchants involved in commerce. The chance to earn money. The growth of learning more tools to create. The entertainment we enjoy. The living conditions of home and building of businesses. Management of Banks. The time off we need from action. The evil entertainment that we may not enjoy. The competition we need to prove. The financial strain of hard times. The gossip of negative thinking. The unhappy endings. The appreciation of victory!

Psychic Tarot is the assistance of receiving money. The journey from distance. The memories shared from good and bad times. The position against opposition. The choice between risk and security. The cleverness of trickery. The escapism from drugs and alcohol. The result from action with talent, education, and skills we acquire from hard work. The restriction from evil. The reason we leave. The territory of defense from women's liberation! Suffering caused from bad sleeping habits. The happiness we deserve. The struggle from responsibility. Our generation of family stability and pain from betrayal! Personal compatibility.



Psychic Bible interpretation of the Holy Secret Temple

Language is most important understanding how to communicate with others by elements of letters, and numbers discovering secret messages in code. The scroll of law implied science of ancient knowledge through documents of history. Babylon and Jerusalem the pool of Bethesda where miracles occurred. Rose is reading the Bible and she will add notes revealing ancient mysteries about Jesus her bloodline! Tarot is a photograph phenomenal of future clues to tip you off! Have a question Call Now! The Spirits will answer you!



King

Men of statue, leadership and authority. King Rehoboam consulted with the old men and asked how to advise the people and the old men said, "Serve them, answer them, and speak good words to them." A Father figure. There are different types of men that become leaders. It is the choice of the people to decide if he is a good king or a bad king. A good king would show strength and inspiration. He would know that his role is to motivate the people. His presence is commanding and optimistic encouraging professionalism and healthy competition for trade of necessity needs in our world. A King creates negotiation between countries that have different point of views of culture and laws.



Queen

Psychic Rose is the woman of authority or personal power of the First Lady. Empress of popularity and social position. Goddess, center of attraction in love of nature and children. A Mother figure. The book of the law when all the Kings gathered to fight. It was because of a young virgin the damsel was very fair and cherished the King with heat. The King said unto the damsel, Ask of me whatsoever thou wilt, and I will give it thee. And he sware unto her, Whatsoever thou shalt ask of me, I will give it thee, unto the half of my kingdom. And she said, "The head of John the Baptist." And immediately the King sent an executioner, and commanded his head to be brought: and he went and beheaded him in the prison. And brought his head in a charger, and gave it to the damsel. It was then that the King broke the First Law! Jesus brought this knowledge to the people and wanted Justice by the written Law of the Ten Commandments! Jesus was heartbroken when John the Baptist died of Execution and for no reason! Jesus loved John the Baptist! John the Baptist spent many years with Jesus after their first special meeting of Baptism in Jordan. They had a special bond that grew from that very day on until the very day before John the Baptist was sent to prison and then to Death! Jesus was with John the Baptist in the Lost Days of Jesus because he was in the wilderness of Judaea away from the Holy City. John the Baptist was the Teacher of Jesus. The King that ordered John the Baptist's execution is the same Devil that Jesus refers to which ordered Jesus Crucifixion! Was the Devil the same King? It was King Herod that ordered John the Baptist's Execution and it was King Herod again that ordered before he died through his son, King Archelaus to find Jesus and crucify him! Thou shalt not kill; and whosoever shall kill shall be in danger of the Judgement:

Then was Jesus led up of the Spirit into the wilderness to be tempted of the Devil. As the Devil came to him, he said, "If thou be the Son of God, command that these stones be made bread." And Jesus replied, "It is written, Man shall not live by bread alone, but by every word that proceedeth out of the mouth of God." "Thou shalt not tempt the Lord thy God." When Jesus had heard that John the Baptist was cast into prison, he departed into Galilee leaving Nazareth. He came and dwelt in Capernaum, which is upon the sea coast, in the borders of Zabulon and Nephthalim. It is then that Jesus left the wilderness where he grew up in his lost days, and then began preaching the gospel of the Kingdom, and healing all manner of sickness and all manner of disease among the people and met up with his brothers.



His name is Jesus for he shall save his people from their sins. "Confessing sins or was it to create Laws?"



Why did the prophet predict this and know Jesus was destined for this before he was even born? Did it have something to do with Trade or with Crime? Many times it involves both. In a dream a prophet appeareth to Joseph saying, "Arise, and take the young child and his mother, and flee into Egypt because king Herod will seek the young child to destroy him. When Jesus was born his destiny was to be the King of the Jews." When they saw the Star they saw the child and fell down, and worshipped him: and when they had opened their treasures, they presented unto him gifts; gold, and frankincense, and myrrh.

It is written by the prophet saying, "For out of thee shall come a Governor, that shall rule my people of Isreal." But when Herod the king was dead, the prophet appeareth again saying, "Arise, and take the young child and his mother, and go into the land of Isreal." Joseph did go to the land of Isreal BUT when he heard that Archelaus the son of Herod would rule Bethlehem of Judaea, he turned aside into the parts of Galilee and came into a city called Nazareth. "That it might be fulfilled" which was spoken by the prophets. This is where Joseph made the mistake and did not listen to the prophet! And what might be fulfilled? People did not see Jesus on the throne as it would have been fulfilled if Joseph did not make the mistake and take him into the city of Nazereth where he met John the Baptist. Was the Ten Commandments a beginning to create laws?


In those days, came John the Baptist, preaching in the wilderness of Judaea, And saying, "Repent ye: for the kingdom of heaven is at hand. Then came Jesus from Galilee to Jordan unto John, to be baptized of him. And Jesus, when he was baptized he saw the Spirit of God descending like a dove, and lighting upon him. It is then that Jesus began preaching saying, "Think not that I am come to destroy the law, or the prophets: I am not come to destroy but to fulfil. For verily I say unto you. Till heaven and earth pass, one jot or one title shall in no wise pass from the law, till all be fulfilled.
REGISTERED TRADEMARK: Psychic Rose®
Top Psychic of the largest Psychic Network USA.
Certified & Tested by the Grand Master Hermit
of The Tarot Association known all over the world.
See picture of younger Psychic Rose Tarot at table.