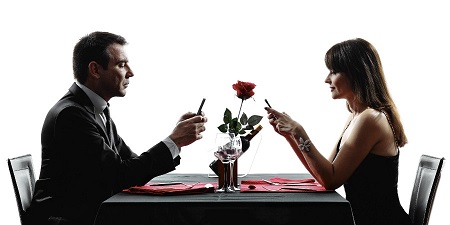 "Mending our Love from Today's World of Internet."


Everybody needs love from each other's chemistry, which the Internet cannot provide through Social Media or Dating sites. What about the natural way, by saying, "Hello" I can see you and feel your vibe? We are so afraid of not getting "our own love," we become stingy to share it with the one we do feel good in person. Your habit of putting your head down and not concentrating on what is in front of you. Taking it for granted that when you put your head back up, the person is still there and not taken by someone who grab the moment. Wake up and live within the moment that is, "Now" because in one second, "It's past." It seems, the young, are getting older faster these days. We need Love!

We miss parties and laughing at stupid things we do right in front of the person we're with. We miss flirting and teasing to get the other person excited making them wonder, "ooh!" These Dating sites, who are these people behind them? Are they good people or is it just "Business?" Can a computer survey really take the place of your Soul Mate? Ancient love, Is it gone? Can we get it back? I hope so, because we're lonely without it. We like to get up today, wondering about the new person we'll meet? Can we walk, today, with our head held high and smile, hoping to get a smile back? Being acknowledge is a great feeling to be, "Noticed!" Is it all about the next, "Dollar of Business," and not pleasure? How can we develop feelings for each other, if we are not there living in the presence mentally? Are we forgetting that Cyberspace is Space not Reality? Let's keep in touch. Why text me? Can't we talk on the telephone and hear our voices, to not get misunderstood by a text message, Gone Wrong? Find out personally your Love Psychic reading! The computer technology, today, is it too fast in not giving the people a chance to decide on what we really need or want? Is Today's market of Related Ads destroying our thoughts of "Freedom?" Is our privacy gone because we allow the Internet to take it away from us and maybe cause more harm to us than good? We need to remember the feeling of freedom and the opportunity of "Intimacy."

What about our own opinion and desire, does that count anymore? What about Pokémon? Isn't it better to not be in Space and cease to be aware of one's surroundings? Is it all about the chase of Cyberspace storing our data, playing mind games without unfriending them? Body language through gestures and movements helps us know, "We do Exists." Let's "Follow" tomorrow side by side building our own, "Traffic Friends' Memoirs and remembering that Psychic Rose is your Best Friend!" NATIONWIDE - UNITED STATES - USA Location


Psychic Rose®

United States Headquarters:

7 Honey Lane West

Miller Place, NY

PO Box 2471

Ronkonkoma, NY

Phone: 888-331-4860

SERVING people over the phone & in Person.

Psychic Rose AL, AK, AZ, AR, CA, CO, CT, DE, FL, GA, HI, ID, IL, IN, IA, KS, KY, LA, MD, MA, MI, MN, MS, MO, MT, NE, NV, NH, NJ, NM, NY, NC, ND, OH, OK, OR, PA, PR, RI, SC, SD, TN, TX, UT, VT, VA, WA, WV, WI, WY, Psychic Rose Abingdon, VA Acton, MA Akron, OH Alachua County, FL Alameda, CA Albany, CA Albany, NY Albemarle County, VA Alexandria, VA Algonquin, IL Allegheny County, PA Alliance, OH American Canyon, CA Amherst, MA Ann Arbor, MI Antioch, CA Arlington County, VA Arlington, TX Arroyo Grande, CA Arvada, CO Asheville, NC Ashland, OR Aspen, CO Atascadero, CA Athens-Clarke County, GA Athens, OH Atlanta, GA Auburn, WA Austin, TX Ayer, MA Babylon, NY Bainbridge Island, WA Barnstable, MA Bayshore, NY Bayside, NY Beaverton, OR Bedford, NY Belfast, ME Bellevue, WA Bellingham, WA Belmar, NJ Belmont, MA Belvedere, CA Benicia, CA Berea, KY Berkeley, CA Beverly Hills, CA Binghamton, NY Blacksburg, VA Blaine County, ID Bloomington, IN Blue Earth County, MN Boston, MA Bothell, WA Boulder, CO Bowie, MD Boynton Beach, FL Bozeman, MT Branford, CT Breckenridge, CO Bridgeport, CT Brighton, NY Brookfield, IL Brookhaven, NY Brookline, MA Broward County, FL Bryan, TX Burlingame, CA Burlington, VT Calistoga, CA Cambridge, MA Carbondale, CO Carmel, IN Carpinteria, CA Carrboro, NC Carroll County, MD Carver, MA Cary, NC Champaign, IL Chandler, AZ Chapel Hill, NC Charleston, SC Charlotte, NC Charlottesville, VA Chatham County, GA Chatham County, NC Chatham, NY Chattanooga, TN Chelmsford, MA Chevy Chase, MD Chicago, IL Chula Vista, CA Cimarron, NM Cincinnati, OH Clackamas County, OR Clallam County, WA Clark County, NV Clarkstown, NY Clayton, MO Clermont, NY Cleveland, OH Clifton, NJ Cloverdale, CA College Park, MD College Point, NY College Station, TX Collier County, FL Columbia, MO Columbia, SC Concord, CA Concord, MA Cookeville, TN Cooperstown, NY Coppell, TX Coram, NY Cortlandt, NY Corvallis, OR Coupeville, WA Cranberry Township, PA Creve Coeur, MO Croton on Hudson, NY Culver City, CA Cupertino, CA Cutler Bay, FL Dallas, TX Dane County, WI Danville, CA Davie, FL Davis, CA Dearborn, MI Decatur, GA Decorah, IA Dedham, MA Del Mar, CA Delray Beach, FL Denton, TX Denver, CO Devens, MA DeWitt, NY Dixon, CA Dobbs Ferry, NY Dryden, NY Duarte, CA Dublin, CA Dubuque, IA Duluth, MN Dumfries, VA Durango, CO Durham, NC East Palo Alto, CA East Whiteland Township, PA Eastchester, NY Edina, MN Edinburg, TX Edmonds, WA Edwardsville, IL El Cerrito, CA El Paso, TX Elmhurst, IL Emeryville, CA Encinitas, CA Essex, CT Eugene, OR Everett, WA Fairbanks North Star Borough, AK Fairfax, CA Fairfield, IA Fairfield, CA Fairmont, WV Falls Church, VA Falls, PA Falmouth, ME Fayetteville, AR Fayetteville, WV Ferndale, MI Fitchburg, WI Flagstaff, AZ Flint, MI Forest Hills, PA Fort Collins, CO Fort Lauderdale, FL Fort Wayne, IN Foster City, CA Frankfort, KY Franklin, TN Fremont, CA Fullerton, CA Gainesville, FL Gaithersburg, MD Gatlinburg, TN Geneva, NY Georgetown, TX Glendale, CA Golden Valley, MN Golden, CO Goodyear, AZ Grand Forks, ND Grand Rapids, MI Grand Traverse County, MI Grapevine, TX Greenbelt, MD Greenburgh, NY Greenville, SC Groton, CT Guadalupe, CA Gunnison County, CO Hailey, ID Hamilton County, TN Hamilton, NJ Harrisonburg, VA Hastings on Hudson, NY Haverford, PA Hawaii County, HI Hayward, CA Helena, MT Henderson, NV Hennepin County, MN Hermosa Beach, CA Hillsboro, OR Hillsborough, CA Hingham, MA Hollis, Queens NY Homer, AK Houston, TX Howard County, MD Howard, WI Humboldt County, CA Hunter, NY Huntington, NY Huntsville, AL Hyattsville, MD Inglewood, CA Iowa City, IA Ipswich, MA Irvine, CA Irving, TX Issaquah, WA Ithaca (City), NY Ithaca (Town), NY James City County, VA Johnson County, IA Johnson County, KS Juneau, AK Kansas City, MO Keene, NH Key West, FL King County, WA Kingston, MA Kirkland, WA Kirkwood, MO Knoxville, TN Kodiak, AK La Grange Park, IL La Mirada, CA La Plata County, CO Lacey, WA Lafayette, CA Lake Elsinore, CA Lake Forest, IL Lake Oswego, OR Lake Worth, FL Lakewood, CA Larchmont, NY Las Cruces, NM Las Vegas, NV Lawrence, KS Lee County, FL Lee's Summit, MO Leon County, FL Lewes, DE Lexington-Fayette County, KY Lexington, VA Lincoln City, OR Livermore, CA Lomita, CA Los Alamos County, NM Los Altos Hills, CA Los Angeles County, CA Los Gatos, CA Loudoun County, VA Loveland, CO Lowell, MA Lower Makefield, PA Lower Southampton, PA Lynchburg, VA Lynnwood, WA Madison, WI Mahtomedi, MN Maitland, FL Malibu, CA Mamaroneck (Town), NY Mamaroneck (Village), NY Manitou Springs, CO Mankato, MN Maplewood, NJ Marathon, FL Maricopa County, AZ Marlboro, NJ Marshfield, MA Marshfield, WI Martinez, CA McMinnville, OR Meadville, PA Medford, MA Mendocino County, CA Menlo Park, CA Merced, CA Mercer Island, A Miami Gardens, FL Miami, FL Miami-Dade County, FL Middletown, PA Mill Valley, CA Millbrae, CA Milpitas, CA Milton, MA Milwaukee, WI Milwaukie, OR Minneapolis, MN Mission, KS Missoula, MT Monmouth County, NJ Monroe County, FL Monterey, CA Montgomery Township, PA Moorpark, CA Moraga, CA Morgan County, GA Morro Bay, CA Mount Kisco, NY Mountain View, CA Mt. Lebanon, PA Muncie, IN Murrieta, CA Nantucket, MA Napa County, CA Napa, CA Narberth, PA Nashua, NH Nashville, TN Natick, MA National City, CA Nether Providence, PA New Brunswick, NJ New Castle, NY New Haven, CT New London, CT New Orleans, LA New Paltz (Town), NY New Rochelle, NY New York, NY Newark, CA Newark, NJ Newburyport, MA Norfolk, VA Norman, OK North Andover, MA North Castle, NY North Hempstead, NY North Las Vegas, NV North Liberty, IA North Little Rock, AR North Miami, FL Northampton, MA Northbrook, IL Novato, CA Oak Harbor, WA Oak Park, IL Oak Ridge, TN Oakdale, MN Oakland, CA Oakley, CA Oberlin, OH Ogdensburg, NY Olivette, MO Olympia, WA Omaha, NE Onondaga County, NY Orange County, FL Orange County, NC Orangetown, N Orinda, CA Orlando, FL Ormond Beach, FL Oshkosh, WI Ossining (Town), NY Ossining (Village), NY Oswego, IL Oxford, OH Pacifica, CA Palm Bay, FL Palm Beach County, FL Palm Springs, CA Palmdale, CA Palo Alto, CA Park City, UT Parlier, CA Passaic County, NJ Peekskill, NY Penn Hills, PA Penndel Borough, PA Peoria, AZ Philadelphia, PA Phoenix, AZ Pinecrest, FL Pinellas County, FL Pittsburg, CA Pittsburgh, PA Plano, TX Plantation, FL Port Townsend, WA Portland, ME Portland, OR Portola Valley, CA Portsmouth, NH Pound Ridge, NY Prairie Village, KS Prince George's County, MD Providence, RI Pulaski County, AR Queen Anne's County, MD Quincy, MA Radnor, PA Raleigh, NC Rancho Cucamonga, CA Red Hook, NY Redmond, WA Redwood City, CA Renton, WA Richardson, TX Richmond, CA Richmond, VA Ridgefield, CT Riverside, CA Riverside, MO Roanoke County, VA Roanoke, VA Rochester, MN Rochester, NY Rock Island, IL Rockford, IL Rockville, MD Rolling Hills Estates, CA Rolling Hills, CA Rosendale, NY Roseville, MN Rye, NY Sacramento County, CA Sacramento, CA Saint George, UT Saint Helena, CA Saint Louis County, MO Saint Louis, MO Saint Paul, MN Salem, MA Salinas, CA Salisbury, MD Salt Lake City, UT San Anselmo, CA San Antonio, TX San Bruno, CA San Buenaventura (Ventura), CA San Carlos, CA San Clemente, CA San Diego, CA San Francisco, CA San Jose, CA San Leandro, CA San Luis Obispo, CA San Mateo County, CA San Mateo, CA San Miguel County, CO San Pablo, CA San Rafael, CA San Ramon, CA Santa Ana, CA Santa Barbara County, CA Santa Barbara, CA Santa Clara County, CA Santa Clara, CA Santa Clarita, CA Santa Cruz, CA Santa Fe, NM Santa Monica, CA Santa Rosa, CA Sarasota County, FL Sarasota, FL Saratoga Springs, NY Saugerties, NY Savannah, GA Seaside, CA SeaTac, WA Seattle, WA Seminole County, FL Sequim, WA Sequim, WA Shoreline, WA Sierra Madre, CA Signal Mountain, TN Silver City, NM Sioux Falls, SD Sitka, AK Skagit County, WA Snohomish County, WA Solana Beach, CA Solano County, CA Somers, NY Somerset County, NJ Sonoma City, CA Sonoma County, CA South Bend, IN South Burlington, VT South Daytona, FL South Gate, CA South Miami, FL South Padre Island, TX South Portland, ME Southampton (Town), NY Southampton (Village), NY Spartanburg County, SC Spartanburg, SC Spokane, WA Springfield, IL St. Lawrence County, NY Stamford, CT Staten Island, NY Staunton, VA Stonington, CT Suffolk County, NY Summit County, UT Sumter, SC Sunnyvale, CA Syracuse, NY Tacoma, WA Takoma Park, MD Tallahassee, FL Tamarac, FL Tampa, FL Taos, NM Tarrytown, NY Temecula, CA Tempe, AZ Tewksbury, MA Texarkana, TX Thurston County, WA Tiburon, CA Tompkins County, NY Town and Country, MO Tracy, CA Traverse City, MI Tuckahoe, NY Tucson, AZ Tulsa, OK Tumwater, WA Tybee Island, GA Tyngsborough, MA Union City, CA University City, MO Urbana, IL Vacaville, CA Vallejo, CA Venice, FL Ventura County, CA Vernon,CA Victor, NY Virginia, MN Visalia, CA Vista, CA Volusia County, FL Walnut Creek, CA Waltham, MA Warwick Township Washington, DC Washoe County, NV Washtenaw County, MI Wellesley, MA West Chester, PA West Palm Beach, FL West Sacramento, CA West Windsor, NJ Westchester County, NY Westminster, CO Whatcom County, WA Williamstown, MA Willits, CA Wilton, CT Winchester, MA Windsor, CA Windsor, CT Winston-Salem, NC Wolfeboro, NH Woodbury Woodside, CA Woodstock, NY Worcester, MA Wyandotte County/Kansas City, KS Yarmouth, ME Yonkers, NY York, ME Youngstown, OH Yountville, CA Suffolk County NY Psychic Rose Amagansett, Amityville, Aquebogue, Babylon, Bay Shore, Bayport, Bellport, Blue Point, Bohemia, Brentwood, Bridgehampton, Brightwaters, Brookhaven, Calverton, Center Moriches, Centereach, Centerport, Central Islip, Cold Spring Harbor, Commack, Copiague, Coram, Cutchogue, Deer Park, East Hampton, East Islip, East Marion, East Moriches, East Northport, East Quogue, East Setauket, Eastport, Farmingville, Fishers Island, Great River, Greenlawn, Greenport, Hampton Bays, Hauppauge, Holbrook, Holtsville, Huntington, Huntington, Station Islandia, Islip, Islip Terrace, Jamesport, Kings Park, Lake Grove, Lake Ronkonkoma, NY Laurel, Lindenhurst, Manorville, Mastic, Mastic Beach, Mattituck, Medford, Melville, Middle Island, Miller Place, NY Montauk, Moriches, Mount Sinai, Nesconset, New Suffolk, North Babylon, Northport, Oakdale, Ocean Beach, Orient, Patchogue, Peconic, Port Jefferson, Port Jefferson Station, Quogue, Remsenburg, Ridge, Riverhead, Rocky Point, Ronkonkoma, NY Sag Harbor, Sagaponack, Saint James, Sayville, Selden, Shelter Island, Shelter Island, Heights, Shirley, Shoreham, Smithtown, Sound Beach, South Jamesport, Southampton, Southold, Speonk, Stony Brook, Upton, Wading River, Wainscott, Water Mill, West Babylon, West Islip, West Sayville, Westhampton, Westhampton Beach, Wyandanch, Yaphank, Psychic Rose Alabama, Alaska, Arizona, Arkansas, California, Colorado, Connecticut, Delaware, Florida, Georgia, Hawaii, Idaho, Illinois, Indiana, Iowa, Kansas, Kentucky, Louisiana, Maryland, Maine, Massachusetts, Michigan, Minnesota, Mississippi, Missouri, Montana, Nebraska, Nevada, New Hampshire, New Jersey, New Mexico, New York, North Carolina, North Dakota, Ohio, Oklahoma, Oregon, Pennsylvania, Rhode Island, South Carolina, South Dakota, Tennessee, Texas, Utah, Vermont, Virginia, Washington, West Virginia, Wisconsin, Wyoming

U.S. Territory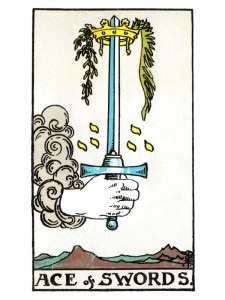 Psychic Rose® All rights Reserved.
Psychic Rose is a registered Trademark
I, AnnMarie Conti, am the Legal Trademark
owner of the words


"Psychic" and "Rose"

in sequential order throughout the United States!
Rose is NOT Affiliated to any other Psychic Company
~OR~
Other Psychic websites from Related Ads
There is No Affiliation!
THE ONE AND ONLY PSYCHIC ROSE
IN THE UNITED STATES
ACCEPT NO IMITATORS
ASK ANY FEDERAL JUDGE AND HE WILL SAY,
"I am Psychic Rose aka AnnMarie Conti!"
Successfully in Business since 1996!
Official Website Psychic Rose® All Rights Reserved.
Disclaimer: Any use thereof is considered a direct violation of infringement, dishonest illegal listing or advertisement conspiracy and punishable in a court of law. Psychic Rose Legal Team reserves all legal rights under the law to pursue and prosecute offenders including advertisement companies, other psychic companies, web hosting companies, domain registration companies, publishing companies, internet search engines with Related Ads Not Affiliated, phone companies, agencies and networks, Media, TV shows that allow posting of said businesses, websites and such.