Create your own Tarot Diary when you call Psychic Rose for your own personal love psychic reading. Each time you come you can document what we discussed and refer back to your relationships or to your life in general. Find a notebook or Tarot diary in which you can make some simple notes about your psychic phone reading. Rose will help you if you have any questions on how to start your own personal Tarot diary. Searching for the mature, mutual love being ready for a loving, committed relationship, but are unable to find it or keep it? Driven to make him yours? Dealing with relationships that are going nowhere? Finding yourself feeling insecure about the other woman countless hours scheming and daydreaming waking up all alone wondering where is my Don Juan? Meeting the womanizer "The Experience" hoping one day he will say to you "I love you and never want to leave you." Rose will see if your relationship is healthy or is it an obsession? Having doubt of pregnancy because of unprotected sex? Am I pregnant? Is it a boy or girl? Find out if he is faithful to you. Did you act unbalanced or do out-of-the-ordinary things for him? Sane love shows increasing emotional security what you really need and Psychic Rose will see if it is there with the one you want. Crazy love makes you never quite sure of your love sometimes he calls and sometimes, he doesn't. Does he love me? Stop fantasizing about him! You're happy and then you're sad increasing your insecurity. Learn not to be a fool! Your love psychic reading will tell you what kind of guy he is? The first signs men try to use is "Charm" in the beginning that's how they get you hooked. Once he has you, it's all over instantly he starts to see how much he can get away with. And poor you, you're so in love with his "good" side that you begin to put up with his bad side....DON'T TAKE IT! DON'T GIVE UP LADIES!

Create your own Tarot Diary Surprises about how you found Mr. Right. Mr. Right fits into your life and he's perfect. You're in love and one important quality of love is admiration. Your Tarot Diary, writing about making decisions in your life is very hard. Rose will see the results of your decisions a good one or bad one? Note the date of your love psychic reading and you lover's sexuality attraction for you. "Is he romantic?"
KNOW the answers truthful, accurate psychic readings.
Romantic Compatibility?
DATES & TIME through predictions' events!
I HAVE STRAIGHT ANSWERS!
MASTER PSYCHIC!
TAROT CARD READER~ LIVE psychic!
ACCURATE & AMAZING Psychic Angel Vision.
Pure advice Wise & Insightful.
Detailed readings about your love life?
Best psychic, PROFESSIONAL and AMAZING.
Tarot information on love, money, and family.
DON'T LEAVE YOUR LOVE LIFE TO CHANCE!
LOVE PSYCHIC 5 STAR Rated!
LET ME TELL YOU HOW HE OR SHE FEELS?
GOD has Given Me, "A Gift Of Insight."
YOUR Past, Present And Future?
Accurate! Fast Answers!
CALL NOW! MAY I HELP YOU Today!
SPECIALIST, LOST A LOVED ONE?
IT'S the DAY! For the Truth and Answers you need.
The Universe is directing you for my GUIDANCE.
America's BEST PSYCHIC in Matters of the heart!
Don't Face It All Alone!
Fast Results!
Let Me Tell You What you Don't Know?
Answers to where you are going in life and love?
WHAT is REALLY GOING TO HAPPENED?
True love psychic! HOW THEY THINK AND FEEL?
Reuniting True Soulmates your Personal Expert!
Meet #PsychicRose Now Golden Blonde Hair thru FaceTime for
Live Phone, Chat & Video Reading!

Callers: $1.43/min 24/7
Credit Card Required =
Major Credit Cards/Debit/Prepaid
NO OBLIGATION! Real Reviews!
Registered & Approved by Government -
Since 1996.
Any Paid Referrals from Clients =
Extra Bonus minutes!
I LOVE YOU ALL MY FANS
YOUR MY FAMILY!
One & Only Psychic Rose throughout
the United States
Over the phone!
Open Hours Store
Call Now 24/7
Monday 24 hours
Tuesday 24 hours
Wednesday 24 hours
Thursday 24 hours
Friday 24 hours
Saturday 24 hours
Sunday 24 hours

Psychic Readings -
Telepathic, Clairvoyant, Magic

Tarot Readings -
Past, Present, and Future it's your Life!

Spiritual Readings -
Metaphysical, Meditation Personal Psychic

Love Readings Relationship & Marriage -
Dating, Cheating, Reunited, Breakup

Health Readings Analyze -
Health conditions, illness, disease, Cure

Career Readings Business -
Profession, Self-Employment, New job

Horoscopes Astrology Predictions -
Daily, monthly, and yearly love life

Medium Spirits Connecting -
Loved ones, Spiritualist Channel

Spells Love, Money and Health -
Charm, Protection Custom Made

Legal Matters Victim or Survivor
Single, Married, Family, Divorce -
Criminal, Accusations, Jail, Court Win/Lose?

AVAILABLE for TV Shows, Exclusive Interviews
and Public Appearances!


Call Now! As needed! Best Private Psychic Company! Also accept: Master Card, Visa, American Express and Discover. Process Secure Payment in 5 minutes, over the phone!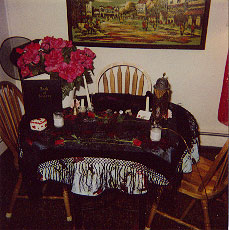 NATASHA BEDINGFIELD SONG LYRICS
"Soulmate"
Incompatible, it don't matter though
'cause someone's bound to hear my cry
Speak out if you do
You're not easy to find

Is it possible Mr. Loveable
Is already in my life?
Right in front of me
Or maybe you're in disguise

Who doesn't long for someone to hold
Who knows how to love you without being told
Somebody tell me why I'm on my own
If there's a soulmate for everyone

Here we are again, circles never end
How do I find the perfect fit
There's enough for everyone
But I'm still waiting in line

Who doesn't long for someone to hold
Who knows how to love you without being told
Somebody tell me why I'm on my own
If there's a soulmate for everyone

If there's a soulmate for everyone

Most relationships seem so transitory
They're all good but not the permanent one

Who doesn't long for someone to hold
Who knows how to love you without being told
Somebody tell me why I'm on my own
If there's a soulmate for everyone

Who doesn't long for someone to hold
Who knows how to love you without being told
Somebody tell me why I'm on my own
If there's a soulmate for everyone
If there's a soulmate for everyone

Callers: $1.43/min 24/7
Credit Card Required =
Major Credit Cards/Debit/Prepaid